Watch Video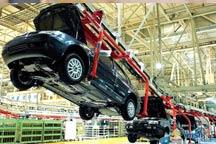 Play Video
The closure of plants by three major Japanese car makers, after the country's devastating earthquake and tsunami, has had limited immediate impact on China. But future supplies to the world's biggest auto market may face challenges if the shutdown lasts much longer.
The world's largest auto maker, Toyota, has ceased production at all of its 12 factories in Japan. Compatriot carmaker Nissan also halted output at all of its four Japanese plants, and gave no date of restarting production.
Media reps for Toyota, Nissan and Honda in China say all their Chinese plants are operating as normal.
At a FAW Toyota store in the west of Beijing, car sales and maintenance have not yet been affected by the closures in Japan.
Li Xiaofeng, Sales Manager of FAW Toyota Huayuanqiao, Beijing said "Car prices remain at the same. We have large stockpiles, so supply will not be impacted. Sales of imported cars sales have always been stable, I don't think there will be any problem here."
Many dealerships can source most spare parts from domestic suppliers. But they're are becoming increasingly concerned about the future supply of spare parts and imported cars from Japan.
Li Xiaofeng said "Around 40 percent of spare parts are manufactured in Japan. We have not receive any notice concerning the future supply of those spare parts."
Honda has also announced, the next week's production looks uncertain at its Chinese joint venture. That's because more than 95 percent of spare parts used by the company are imported from Japan.
Analysts say, as efforts to restore production in Japan may be hampered by damage to infrastructure and power shortages following the 9-magnitude quake, car supply and prices in the second half of the year could be impacted.
Editor:Xiong Qu |Source: CNTV.CN