Watch Video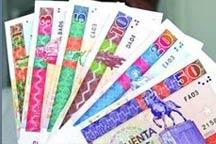 Play Video
Cuba's central bank is devaluing the country's two types of peso by about 8 percent, in relation to the dollar and other foreign currencies. It's hoped the move will spur exports and local production, as the government seeks to overhaul its economy.
The announcement published in state newspapers on Monday says the hard-currency peso, used mostly by tourists and foreign companies, will now be worth 1 U.S. dollar, down from 1.08 U.S. dollars. Each hard-currency peso is still worth 24 of the normal pesos with which most Cubans are paid, in an unusual two-tiered currency system.
It's the first time the government has revalued the currency in six years, when it increased the nominal value of its currency in relation to the dollar. Monday's shift puts the exchange rate back to where it was before. It will also increase the peso value of remittances sent from abroad.
Editor:Xiong Qu |Source: CNTV.CN