Watch Video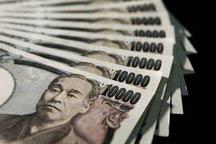 Play Video
Japan's government officials have strongly denied they'll ask the Bank of Japan to print money, to fund disaster relief. They warned that doing so will undermine market trust, in the country's already tattered finances.
Economies Minister Kaoru Yosano, said such a move is unthinkable and he won't allow it to happen. Finance Minister Yoshihiko Noda also denied the plan, and warned that it could trigger a sharp rise in long-term interest rates.
The Nikkei newspaper reported on Thursday, that the government was considering legislation to introduce a special tax, and issue special bonds to help fund relief efforts.
It also said the government would allow the BOJ to underwrite the bonds. But economists say growing calls for such extreme steps may pressure the central bank to ease monetary policy further.
Related stories
Editor:Xiong Qu |Source: CNTV.CN