Watch Video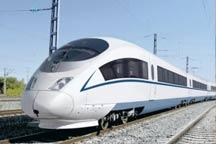 Play Video
The increasing presence of high speed trains in China, has prompted more passengers to ditch air travel. Some carriers have begun canceling flights between Nanjing and Wuhan, because of the fierce competition.
Miss Bao is an air ticket salesperson in Nanjing. She has directly felt the impact brought by high speed trains.
Miss Bao, air ticket salesperson said "Early this year a passenger came to buy an air ticket to Wuhan. It cost 730 yuan, excluding taxes. The passenger finally opted to take high speed train, because the ticket was only 200."
Miss Bao says her company used to sell a dozen tickets each day. But now, daily sales have dropped to two.
At a nearby train ticket sales place, fares are selling like hot cakes.
Airliners operating on the route say the low profitability has put great pressure on their operations.
Meng Qian, Deputy Director of Marketing Department, China Lucky Air said "The cancelation of the air route between Wuhan and Nanjing is due to our insufficient capacity. Meantime, the route's profitability and attendance rates are well below our average levels."
Industry insiders say the high speed train is more attractive to some because its cheaper, and takes the same amount of time.
It's just 4 to 5 hours from Nanjing to Wuhan. The same as flying if you take into account the time spent commuting to and from airports.
Experts say there will be more frequent high speed trains operating between Wuhan and Nanjing, after Nanjing South Station is put into use in the third quarter.
That's likely to attract even more passengers.
Related stories
Editor:Xiong Qu |Source: CNTV.CN