Watch Video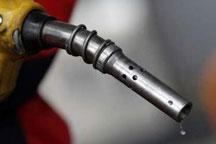 Play Video
But China is not alone. Other countries, such as France and South Korea, are also being plagued by soaring oil prices. But while China is raising fuel prices, others are implementing measures to curb them.
The French government has decided it will freeze the rise of natural gas prices. An upper limit for electricity has been set and low-income families will be subsidized. Due to soaring international crude oil prices, France's energy prices were up 15 percent, and fuel prices jumped more than 17 percent in February. Now the country is considering levying a tax on the revenues of fuel retailers.
South Korea's government has opened the door for oil tax cuts, and pressured local refiners to slash their diesel and gas prices. Asia's fourth-largest economy is heavily dependent on energy imports, which has helped drive inflation to a 29-month high.
Editor:Zheng Limin |Source: CNTV.CN