Watch Video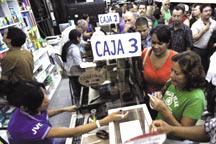 Play Video
Venezuela's food prices are going through the roof. The country's inflation is one of the highest in the world, and residents there are trying all means possible to cope.
Soaring food prices in Venezuela have forced many of its citizens to change their eating habits, trim their shopping lists and set aside more of their earnings to feed their families.
The oil-exporting country is coping with one of the highest inflation rates in the world: 22.9 percent as of April. And food prices are rising even faster.
Evelyn Villamizar, teacher said "Some time ago, a little money was enough. But now, you don't buy even half of what you bought before, with the same amount of money."
She shops at subsidised, state-run markets when she can, but dreads the long queues, which can sometimes be hours long.
Venezuelans have long coped with high prices, but in the past two years the impact has been felt more strongly because inflation has been outpacing salary increases.
The poor and the pensioners have been particularly hard-hit.
Angel Garcia Banchs, Economist of Central University said "Probably at the end of this year, food inflation will be higher than general inflation. It means the poorest people, who spend most of their incomes on food, will be suffering more."
However, Hugo Chavez, the country's president says there is no need to panic.
Hugo Chavez, Venezuela President said "Nobody shall be scared about the world's food inflation. Because, in addition to the 'Agro Venezuela' campaign, we will continue ensuring people have good and enough food through the socialist markets."
Reports say high prices and sporadic shortages of some foods have weighed on President Hugo Chavez's popularity, though he has held on to the support of about half of Venezuelans.
Editor:Xiong Qu |Source: CNTV.CN