Watch Video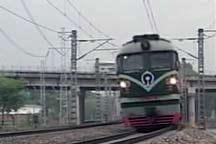 Play Video
There are early signs that China's demand for overseas oil, copper, aluminum, and iron ore will return to normal levels in the second half of 2011. It was hampered for much of the first half by the government's decision to put the brakes on growth and inflation. Yin Hang reports from Beijing.
Commodity prices tumbled in May. But Jing Ulrich, Managing Director of J.P. Morgan China, said on the sidelines of the J.P. Morgan 2011 China Conference that the commodity prices will return to normal levels soon.
Ulrich said, "Commodity prices have been relatively weak in the last month or two. That's after these prices had reached new highs earlier in 2011. So this correction of about 5 to 10 percent, we've seen, is absolutely normal. In some areas, China was going to some degree of de-stocking, which triggered lower import levels and weaker prices. But in the second half of the year, we expect China's commodity prices to resume to normal levels."
Her comments were echoed by Chen Yulu, Vice Chairman of the China International Finance Society. Chen believes that the government's decision to improve livelihoods and economic growth will continue to boost the need for commodities.
Chen said, "China will launch many large projects according to the blueprint for the 12th Five Year Program period. So those projects, for example, the construction of more than 36 million units of affordable housing, will require large supplies of cement, steel and other materials. So any trivial turbulence in the prices will impact us."
Experts are suggesting investors remain positive about the long-term vision of the commodity market.
Ulrich said, "We suggests investors focus on the medium and long term. We're expecting demand across emerging market including China to remain quite robust."
Related stories
Editor:Shi Jierui |Source: CNTV.CN