Watch Video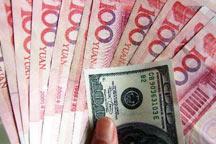 Play Video
For all the yuan's appreciation this year, a former member of China's monetary policy committee has warned otherwise - that yuan may not continue to rise against the US dollar.
Speaking at a forum in Hong Kong, Fan Gang said the upward trend of yuan's value could reverse. He also points out the RMB's appreciation against the greenback in real terms -- that is, taking the inflation difference between the two countries into account -- was 9 percent in 2010.
Fan says the currency is not really being internationalized, rather it's being "regionalised" or "Hong Kong-ised".
Related stories
Editor:Xiong Qu |Source: CNTV.CN