Watch Video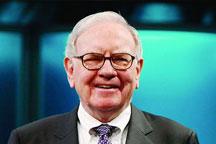 Play Video
You might be asking yourself, is lunch with any one person worth so much? But experts say the popularity of grabbing a bite with Buffet is because of the legendary investor's unmatched reputation. But they also warn, this kind of blind Buffett frenzy could create bubbles in the investment world.
Buffett's investment activities in Chinese companies lived up to his reputation as the Oracle of Omaha. His investment in Petrol China shares proved a huge success. His high-profile share purchase in new-energy carmaker BYD pushed the company's share prices up by more than 11 percent.
Prof. Zhou Xiaozheng, Renmin University of China, said, "Buffett is a god-like figure in the investment world."
Experts say the popularity of lunching with Buffett is well-understood by U.S. investors.
Buffett has amassed considerable fortune thanks to his investment activities. But in comparison, the real economy - like manufacturing - seems less attractive, and less capable of creating instant millionaires.
"The manufacturing industry yields average at 3 percent to 5 percent," said Zhou.
Inspired by Buffett's success, many industrialists, including those from China, are looking to quit manufacturing and seek a bigger fortune in the investment world.
But experts warn the frenzy over investment will lead to a bubble. They say the investment industry should be well-regulated, and take heed from the lessons of the global financial crisis.
Editor:Shi Jierui |Source: CNTV.CN