Watch Video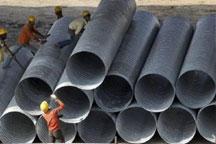 Play Video
Attendees at the World Economic Forum in Jakarta were told the cost of building power plants, transport hubs, telecom facilities, water systems and other infrastructure across Asia will exceed 8 trillion U.S. dollars over the next 10 years.
The region actually has enough money in private savings, sovereign wealth funds and central bank reserves to fund the infrastructure upgrades.
The problem lies in bottlenecks that threaten to hold back the projects, including regulatory complexity, land use and the inability to funnel those funds into long-term financial instruments.
Editor:Shi Jierui |Source: CNTV.CN