Watch Video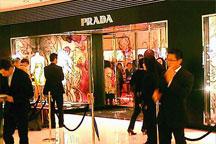 Play Video
Italian fashion house Prada is seeking to raise up to 2.6 billion U.S. dollars through a Hong Kong IPO. Despite the recent market turmoil, those fashionable folks at Prada are brimming with optimism for the listing - and the company's future in China's booming luxury market.
The Prada management team says it's set an indicative price range of between 36.5 to 48 Hong Kong dollars a share for the IPO. That will value the company between 11.4 and 14.6 billion U.S. dollars. Like many luxury brands, Prada is now betting its future success on a boom in the consumption of luxury products in China. According to consulting firm McKinsey, China will account for 20 percent of the global luxury market by 2015.
Carlo Mazzi, deputy chairman of Prada, said, "We sell in Asia, as Alexandra said, 32 per cent of our total sales and in Greater China 19 per cent and we plan to expand our presence in Asia in the other fast growing markets as well as in under-penetrated markets."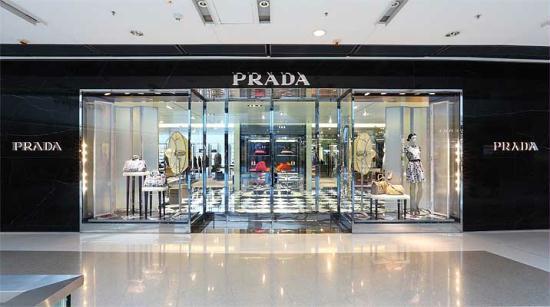 Prada store at Hong Kong's International Finance Centre
Prada and Goldman Sachs executives say they think individual investors in Hong Kong will be enthusiastic. The IPO is to be priced on June 17th and, shares will start trading on June 24th. And the Italian fashion house has good reason to be optimistic. Reports suggest the company has already seen buyers place orders up to five times the amount of what it's hoping to raise, after the retail portion of the offering was launched over the weekend.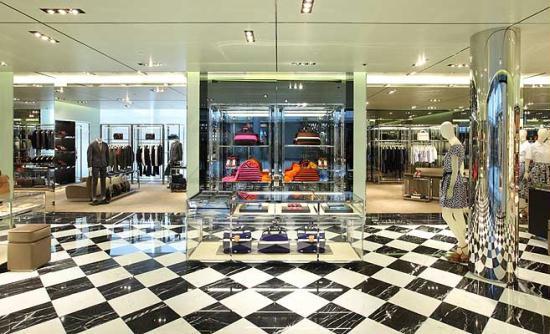 Prada store at Hong Kong's International Finance Centre
But fears remain that the global economic recovery has driven investors out of the market and sent stocks around the world lower. Despite the recent fragile market sentiment, Prada remains buoyant.
Mazzi said, "Instead of a terrible agenda in this roadshow, we don't feel the stress."
A successful IPO will make Prada the first Italian company to float in Hong Kong, adding to the growing list of consumer brands seeking to expand in the Chinese market.
Editor:Shi Jierui |Source: CNTV.CN