Watch Video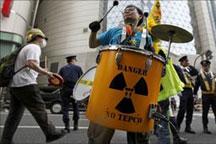 Play Video
Three months after the March disasters, Japan's cabinet has approved a compensation scheme to help Tokyo Electric Power Co compensate those affected by the radiation crisis at its stricken nuclear plant.
Under the plan, a fund will be set up to provide financial compensation to residents forced to evacuate the area on safety concerns. But it still remains uncertain when, or if, the plan will be enacted into law. The scheme was designed to restore market confidence in Japan, since the earthquake and tsunami frustrated not only victims but also investors. It seems to be working, because Tepco shares jumped 10 percent when trading opened earlier Tuesday.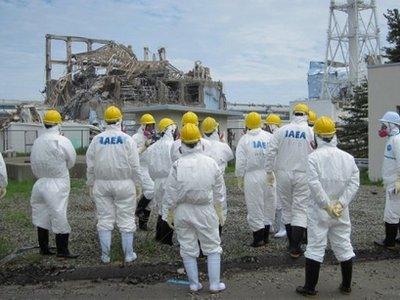 A handout picture, taken by Tokyo Electric Power Co (TEPCO) on
May 27 shows International Atomic Energy Agency (IAEA) inspection
team members looking at a reactor building at its Fukushima
Dai-ichi nuclear power plant in Okuma. Standard & Poor's have
downgraded its credit rating on TEPCO, saying its lender banks
could restructure its borrowings.
Editor:Shi Jierui |Source: CNTV.CN