Watch Video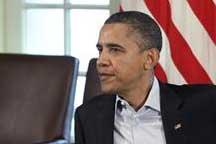 Play Video
US lawmakers have failed to achieve a budget breakthrough, heightening prospects for catastrophic US debt default.
With time running out, Republican and Democratic lawmakers split into opposite camps and held talks among themselves. There were no signs of a deal emerging to head off a potential default that could trigger global economic calamity and a downgrade America's triple A rating.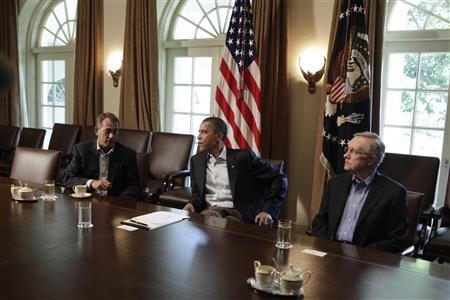 U.S. President Barack Obama sits with House Speaker John Boehner and Senate
Majority Leader Harry Reid during a meeting in Washington
US lawmakers missed a self-imposed deadline of producing a deficit-reduction deal by the time Asian markets opened but planned to outline a proposal on Monday, local time.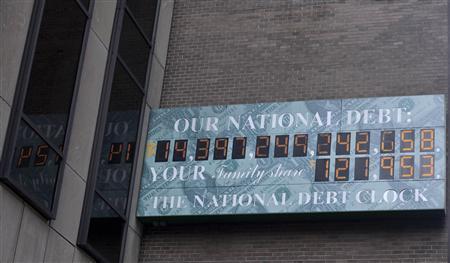 The National Debt Clock is seen in Manhattan July 24, 2011.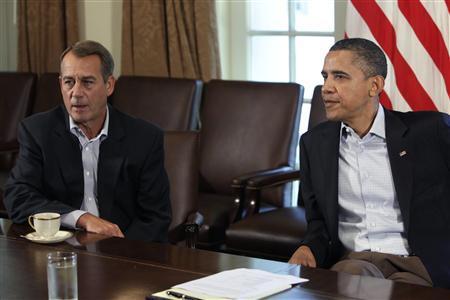 President Barack Obama (R) and House Speaker John Boehner (R-OH) sit
during a meeting about the debt limit at the White House in Washington
July 23, 2011.
Related stories
Editor:Li Wanran |Source: CNTV.CN