Watch Video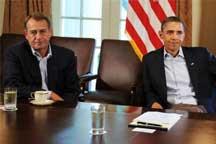 Play Video
As mentioned, Republican and Democratic lawmakers are now holding talks among themselves. Let's take a look at some of the potential fall-out if a deal isn't reached by August 2nd.
President Obama and the Democrats say that increasing tax revenue is essential to a debt deal. However, Republicans don't agree and want significant spending cuts instead.
With just eight days left to raise the debt ceiling, the two parties are now pointing the finger at each other. Last week, the Republicans submitted a deficit-reduction plan that didn't include any tax increases, just for it to be rejected by the Senate 2 days later.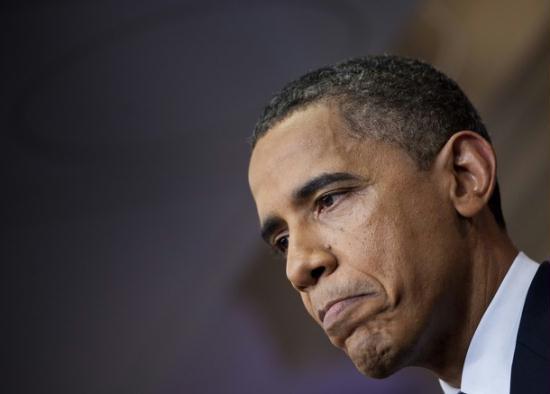 Obama spoke about the breakdown of debt ceiling negotiations with Republican members of Congress.
Credit rating agencies have threatened to downgrade the US' triple A rating even if the Senate agrees on a short-term debt-limit increase. They want to see a longer-term deficit reduction plan.
The public and financial markets are getting anxious about the stalemate. A recent Gallup survey found that more than half of respondents believe the failure to raise the ceiling by August 2nd would prove catastrophic.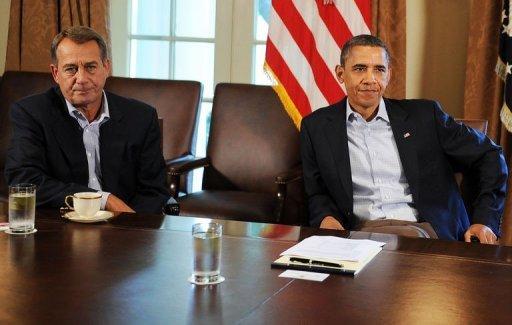 President Barack Obama (R) and House Speaker John Boehner (R-OH) sit during a meeting about the debt limit at the White House in Washington July 23, 2011.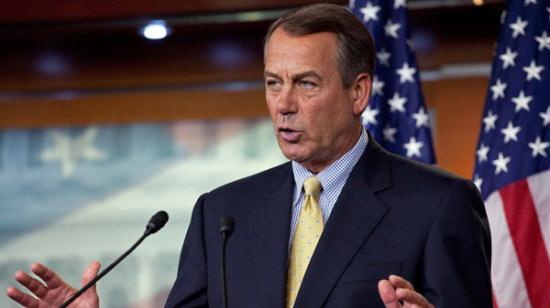 House Speaker John Boehner of Ohio talks about the break down of debt ceiling talks with the White House during a news conference on Capitol Hill in Washington on Friday, July 22, 2011. (AP / Harry Hamburg)
Editor:Li Wanran |Source: