Watch Video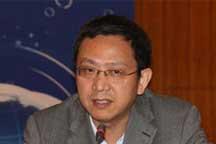 Play Video
China's central government says cooling the property market and overall price stability are its top priorities in the second-half of this year. It also says it will continue its proactive fiscal policy and prudent monetary policy. Zou Yun has more details.
The Chinese government has listed a number of issues it seeks to address in the second half of 2011. At the top of the agenda is price stability. They also agreed to continue its proactive fiscal policy and prudent monetary monetary policy. Experts say such decisions are in line with the country's current economic situation, and may last for a number of years.
Jia Kang, director of Inst. Of Fiscal Science, Ministry of Finance said, "Such proactive fiscal policy may continue in the coming few years. But under such framework, minor adjustments under the prudent monetary policies are unavoidable, and that will better the economy dynamically."
China's economy continues to grow at a relatively fast pace, with inflation pressures remaining high. To put a lid on increasing prices, the central bank has raised the interest rate three times, and hiked banks required reserve ratio 6 times this year. The tightening measures have led to a credit crunch for many small and medium sized companies. Jia says its unlikely the situation will rebound this year, but a cash squeeze could be good for the structuring of the entire sector.
Jia Kang said, "If capital pressures can push SMEs to speed up upgrades and eliminate outdated and excess capacity, that's actually helpful. But the capital shortfall cannot be too much."
And to boost China's economic restructuring, the government aims to boost domestic demand, optimize its credit structure, and enhance financial supervision.
Related stories
Editor:Li Wanran |Source: CNTV.CN