Watch Video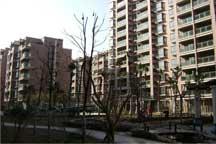 Play Video
Home prices in second and third tier cities are soaring, according to recent data from China's official statistics agency. They're even catching up to prices in first tier cities. Now, the nation's Ministry of Housing and Urban-Rural Development has started an investigation into reasons for the surging market, and is planning new limits on property purchases.
Langfang in Hebei province is only 50 kilometers outside of Beijing. And with strict property limits in the capital, analysts say buyers are looking to purchases in Langfang, and pushing up prices there. The price of some high-end apartments has surpassed 10 thousand yuan per square meter.
A Langfang resident said, "Some new projects are all sold out as soon as they're put on the market."
Local authorities have issued a notice, suggesting new home prices should be no higher than 9 thousand yuan per square meter. But analysts say that is just a suggestion and will do little to control prices.
Meanwhile, Dongguan in southern China is dealing with the same problem. It's municipal government says the rising pace of new home prices should not be faster than its GDP growth.
Yuan Shaoying, an official of Dongguan Housing and Rural Dev't Administration said, "The average price has reached more than 81 hundred yuan a square meter, which is already very close to the target. That means the pressure to control prices is relatively high in the second half of the year."
The official say she doesn't rule out the possibility of stepping up limits on home purchases.
The second and tertiary cities of Yantai, Shijiazhuang, and Changsha also have housing headaches. Analysts say prices are rising because demand remains strong.
The State Council is requiring local governments in those cities to step up limits on their property markets.
Related stories
Editor:Li Wanran |Source: CNTV.CN