Watch Video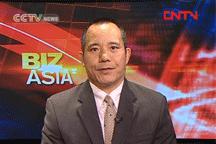 Play Video
For more insight, we have Professor Xiang Songzuo from Renmin University joining us in the studio.
Q1. A last minute deal to raise the debt ceiling, but as we just heard, the US' debt problem is far from over. Essentially, the US is using new debt to repay old debt. How does it get out of that vicious cycle?
Q2. It seems that once one crisis ends, another begins. Already the attention has shifted from the debt ceiling to poor manufacturing data in the US and fears of a global slowdown. (Asian mkts). And now fears of a ratings downgrade. What's your outlook for the global recovery?
Editor:Li Wanran |Source: CNTV.CN