Watch Video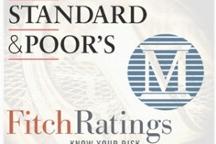 Play Video
Now the US was able to avoid defaulting on its debt, but there could still be problems on the horizon. Namely whether the country can preserve its credit rating.
Tuesday, Moody's confirmed its triple-A rating of the U-S, but did assign the country a negative outlook that could pressure American lawmakers to cut the deficit.
Standard and Poor's has yet to give its opinion of the deficit reduction and debt ceiling deal. It also has the US rating on review for a possible downgrade.
Fitch Ratings upheld its triple-A rating of the United States. But like other agencies are warning the world's largest economy must cut its debt burden to avoid a future downgrade.
Related stories
Editor:Li Wanran |Source: CNTV.CN