Watch Video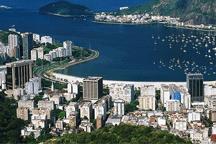 Play Video
Lifting the debt ceiling wasn't enough for the US to quell fears over its faltering economy. Rather, it seems, the debt drama has highlighted uncertainties facing the global economy - and raised a set of new problems for emerging markets.
With already high inflation, they now face the risk of imported inflation as the US continues to issue new bonds to pay back its old debt.
Over the past few months, fears of a potential US default has affected global stock markets. And a large number of investors have sold large holdings of US dollars, pushing down the greenback's value and causing losses for US debt creditors. Data shows China has 3.2 trillion dollars in foreign exchange reserves, of which US dollars account for 70 percent - the world's largest holdings.
Further expectations for the dollar's depreciation will push dollar-denominated commodities, like gold and oil, even higher, presenting additional challenges to emerging economies that are already facing soaring inflation. Analysts also warn emerging markets
to be weary of speculative capital that is likely to come from the US market.
Lia Vallf, a Brazilian economist said, "It could certainly affect Brazil, especially its finance sector, by causing a credit retraction, risks to the world economy, and it could decrease our exports. There's also a period of shock, which would be bad for the Brazilian economy, and there would be no way to escape."
But recent moves to ease debt pressures by weakening its currency are not new. Since 1960, the US congress has raised the country's debt ceiling 78 times. The latest agreement raises the debt limit until 2013.
Editor:Li Wanran |Source: CNTV.CN