Watch Video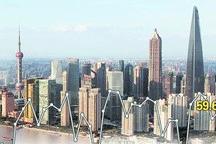 Play Video
On Monday, we got manufacturing data showing a slowdown in China's economy. Yesterday, fresh figures that show another picture in the nation's non-manufacturing sector - it rebounded in July despite tightened liquidity and eurozone debt woes. The Purchasing Managers Index, or PMI for the sector was up 2.6 points month on month. That reversed falling momentum over May and June.
After declining for two straight months, China's non-manufacturing sector rebounded. The business activity index, which is seen as the PMI of this sector jumped to 59.6. That's well above the threshold of 50, which separates growth from contraction.
Cai Jin, vice president of Chinafed. of Logistics & Purchasing said, "The rebound implies the non-manufacturing sector is strengthening. The strong momentum can be easily seen in industries which are closely related to consumer spending. From this perspective, we can say that positive results have been generated in the process of shifting economic growth pattern."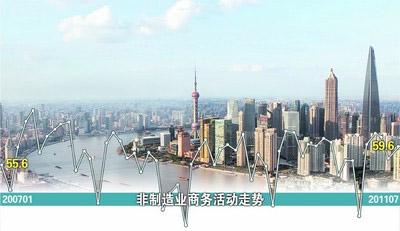 The business activity index, which is seen as the PMI of this sector jumped to 59.6.
According to the China Federation of Logistics and Purchasing, almost all major indices rallied. New export orders index were up nearly three points, and new orders up more than two points, suggesting booming demand at home and abroad. The employment index climbed 2.3 points to a historical high of 56.5.
The federation says logistics and retailing were extremely robust last month, contributing the most to expansion in the non-manufacturing sector.
However, the rise of input prices couldn't be ignored. Costs rose fast in industries such as accommodation and catering. Officials point out that's due to China's mounting inflationary pressures.
Cai said, "There have been price rises in the non-manufacturing sector. But the hike varies in different industries. China's inflation rose a 35-month high of 6.4 percent in June, and farm produce price increases played an important part. But inflationary pressures are to ease with pork and vegetable prices to go down in the near future. "
The non-manufacturing PMI has stayed above the boom-or-bust line of 50. It declined 0.6 points in May and tumbled nearly five points in June after reaching the peak of 62.5 in April.
Related stories
Editor:Li Wanran |Source: CNTV.CN