Watch Video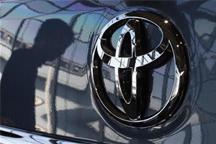 Play Video
We now shift gears to the car market and sources say Japanese auto maker Toyota will boost production overseas, due to a strong yen. But analysts warn the rising currency and gloomy world economic growth may be a challenge for the company.
Toyota Motor is looking to produce a record number of cars next year by boosting global production by 24 percent - at a time when a rising yen is forcing many Japanese companies to shift production overseas.
A company insider says Toyota plans to manufacture a record 8.9 million vehicles in 2012, as it rushes to make up for lost production due to the March earthquake.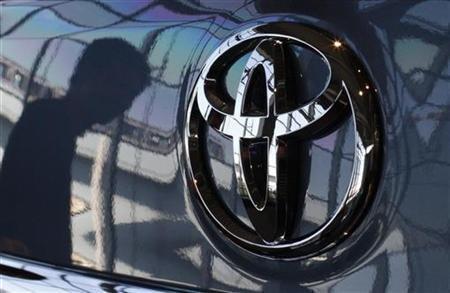 Visitor is reflected on a Toyota vehicle at the company's showroom in Tokyo.
More than 60 percent of those vehicles would be produced overseas, including North America, Europe, China and Southeast Asia.
Toyota declined to confirm the plans, saying the information is not public.
Moving more production overseas is also politically sensitive for Japan's top carmaker.
The strong yen and the faltering global economy may also prove challenging for Toyota.
Analysts say Toyota's foreign exchange assumption of 80 yen to the dollar is below current levels of nearer 77, while faltering U.S. and European economies may dampen demand for its cars.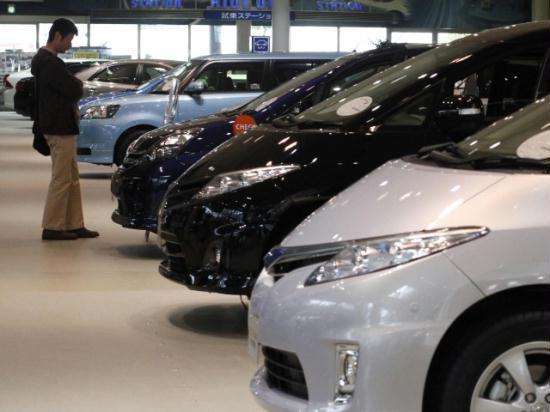 A visitor looks at Toyota Motor's vehicles at the company's showroom in Tokyo February 8,
2011. PHOTO: REUTERS
Toyota has urged the Japanese government to take action against the rising currency, saying it's been hobbled in its battle against South Korean rivals.
But Toyota also acknowledges times have changed.
It admits where once competition came from fellow Japanese carmakers who all felt the effects of the yen more or less evenly, Korean and resurgent U.S. automakers now pose pricing challenges.
Even before the earthquake, and the yen's recent surge, Toyota had been trying to slash costs by roughly 30 percent to battle Hyundai Motor.
Toyota shares fell 1.6 percent Wednesday (August 3), after the company announced a first-quarter operating loss of $1.4 billion.
Related stories
Editor:Li Wanran |Source: