Watch Video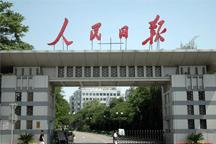 Play Video
Chinese media has called on the US and Europe to summon political courage to overcome their debt crises, or global economic recovery will be threatened. The call was made in an editorial in the People's Daily newspaper on Monday.
The editorial warned that if the US, Europe and other advanced economies fail to shoulder their responsibility, it would affect stable development of the global economy. It also said the situation has seriously hurt global investors' confidence in world economic recovery, exacerbating market turmoil.
The Chinese government has so far not commented on US credit rating downgrade, but such media comments decried the potential damage to China's growth and huge holdings of US treasury assets.
Global reactions towards U.S. credit rating downgrade by SP
G7 pledging to steady financial markets
Finance chiefs from the world's industrial powers are pledging to take whatever actions were needed to steady financial markets. It follows Friday's downgrading of US debt rating by Standard and Poor's...
full story>>
1. Reactions from Asian countries:
Asia to suffer from U.S credit downgrade
The US credit rating cut has aroused concerns worldwide, with some analysts labeling it a "lose-lose" situation for the US and Asia... full story>>
China rating agency Dagong warns dangers of U.S. downgrade
The president of Dagong Global attributed S and P's downgrade to Washington's unambitious targeted deficit cut...
full story>>
Japan signals to maintain holdings of U.S. government bonds
Japanese Finance Minister, Yoshihiko Noda, says Tokyo's market trust in the dollar and US Treasuries has not wavered...
full story>>


S. Korea reaffirms faith in U.S. Treasuries
While the US credit rating cut has been seen as bad news for global markets, South Korea has played down any likely impact on its economy... full story>>

2. Reactions from U.S.:
U.S. Treasury Secretary Geithner says SP downgrade shows "terrible judgment"
US Treasury Secretary, Timothy Geithner, has slammed Standard and Poor's credit rating downgrade... full story>>
Reps, Demos into blame game over U.S. credit downgrade
As the US grapples with the political and economic fallout of an unprecedented credit downgrade, congressional leaders from the Democratic and Republican parties are rushing to play the blame game... full story>>
Warren Buffet shows faith in US Treasury bonds, denouncing SP downgrade
American investor Warren Buffet has shown faith in US Treasury bonds by insisting his company will hold on to its stake, despite the US credit rating cut... full story>>
Former Fed chairman Greenspan: Downgrade hits U.S. "psyche"
Still in the US, former Federal Reserve Chairman Alan Greenspan has warned that stock markets will take a hit by S and P's downgrade... full story>>
3. Market reactions
Gold, silver prices to soar following U.S. rating cut
Gold futures for December delivery are rising toward 17-hundred US dollars an ounce... full story>>
Related stories
Editor:Li Wanran |Source: CNTV.CN