Watch Video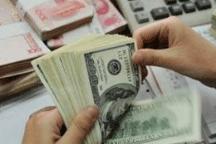 Play Video
Certainly, as the largest foreign holder of US debt, China has a vested interest in the fall-out of the downgrade.
Former top parliamentary official Cheng Siwei said on Monday that China should sit tight on its investment in U.S. Treasuries. He suggests the nation adopt a "no buy, no sell" strategy. He also adds that China should now use its foreign reserves to buy bonds other than Treasuries.
The downgrade of US' credit rating could undermine the dollar in the long run, a sore point for China.
Editor:Li Wanran |Source: CNTV.CN