Watch Video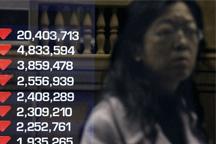 Play Video
The sell-off continued in Tuesday's Asian session as flustered investors fled equities, fearing another global recession. But in the afternoon, a rebound was staged, helping cushion expected losses in Europe.
Major indexes in Asia slumped between 2 and 8 percent in early trade following a drop of more than 6 percent on Wall Street.
Tokyo's Nikkei was down more than 4 percent at one stage. China's benchmark index opened 2.3 percent lower. Hong Kong shares opened over 4 percent lower and plunged as much as 8 percent during its session.
Seoul stocks continued to be one of the worst performers in the region, with the KOSPI slumping more than 7 percent this morning. Even down under, stocks weren't immune to the destruction - Australian shares plunged over 5 percent in the morning, their biggest drop since November 2008.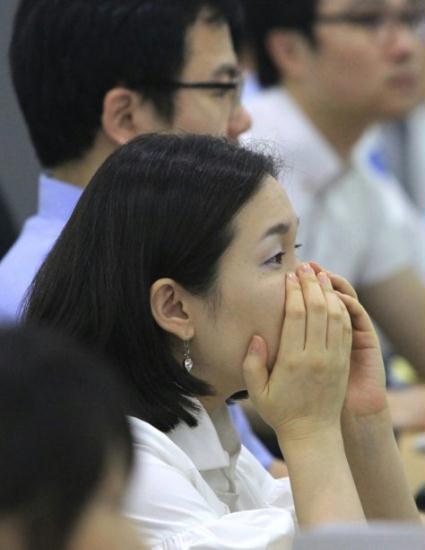 A currency trader watches monitors at the Korea Exchange Bank
headquarters in Seoul, South Korea, Tuesday, Aug. 9, 2011. Asian equity
markets were sharply down early Tuesday as investors fearing a possible
global economic slowdown continued to flee stocks.
(AP Photo/Ahn Young-joon)
Francis Lun, managing director of Lyncean Holdings said, "It's a complete meltdown, it's like the financial crisis, or financial tsunami, there is a complete loss of confidence."
Despite the terrible opening, Asian stocks managed to bounce back from lows thanks to short covering and bargain hunting. Australia's benchmark staged the most dramatic comeback and was up 1.2 percent after sitting in the red at more than 5 percent. Elsewhere, buying by state pension funds helped pare heavy initial losses in markets such as South Korea and Taiwan.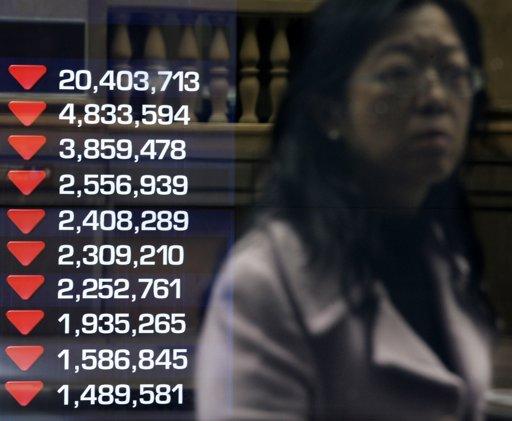 A woman is reflected in a window as the Australian Stock market opens in Sydney, Tuesday, Aug. 9, 2011. The U.S. stock market buckled Monday under the weight of a crisis in Europe and danger of recession at home. (AP Photo/Rick Rycroft)
Editor:Li Wanran |Source: CNTV.CN