Watch Video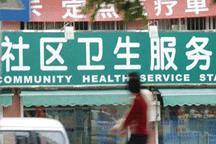 Play Video
Rising consumer prices are being felt across China. In Tianjin, prices have increased slower than the national average, but the local government is still finding ways to ease the effects of inflation on their citizens.
Tianjin resident Yuan Xiuzhen recently found out that her social insurance has gone up by over 20 percent.
Yuan said, "I used to get 650 yuan per month, but now I get 150 more to subsidize higher commodity prices."
150 rmb is less than 30 US dollars, but for Yuan Xiuzhen, it makes all the difference. She quit her job a few years ago to take care of her handicapped son. Her family's entire income depends on her social security cheque and her husband's part time job.
Yuan said, "It helps a lot. Now we can have meat and eggs more often. Better nutrition means a stronger immune system. Higher living standards make us happier."
An official from the National Development and Reform Commission says the government is trying its best to help low income families.
Zhou Wangjun, deputy director from Dept. of Prices, NDRC said, "The minimum social insurance needs to increase faster than inflation. Right now, 31 provinces, cities and municipalities say that they will increase social insurance by the end of this year."
In the first half of this year, Tianjin distributed over 50 million yuan, or close to 10 million US dollars, to low income families and individuals to compensate for inflation. So far, more than 20 provinces have established a linking mechanism between consumer prices and minimum social insurance payments.
Editor:Li Wanran |Source: CNTV.CN