Watch Video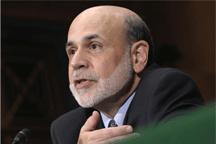 Play Video
The US Federal Reserves sought to sooth market jitters last night with its announcement that it expects to keep its key interest rate near zero for at least another two years. The reassurance comes amid concerns over the US downgrade and the global economic recovery.
The US Federal Reserve announced that it expects to keep its key interest rate near zero through mid-2013. It's the first time the Fed has pegged its "exceptionally low" rates to a specific date. The Fed also frankly expressed its fears for the country's recovery, acknowledging that economic growth this year has been "considerably slower" than the committee had expected and that threats to the economy have mounted.
Marc Chandler, head of Currency Strategy of Brown Brothers Harriman said, "Their economic assessment was more sobering though. Recognizing the more recent weakness of the economy but this time not saying it's just temporary, recognizing that there are some more permanent or structural influences."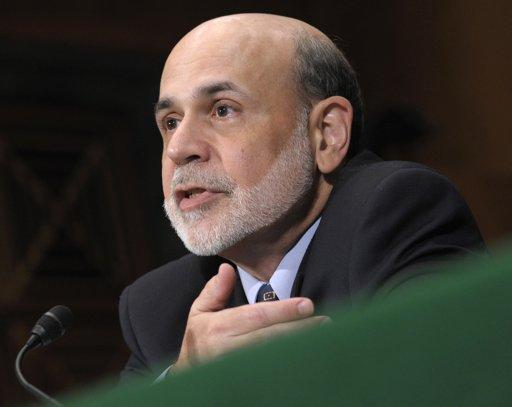 FILE - July 14, 2011 file photo, Federal Reserve Chairman Ben Bernanke testifies on Capitol Hill in Washington, before the Senate Banking Committee hearing to deliver the semiannual Monetary Policy Report. Bernanke told Congress in July that the Fed was ready to act if the economy weakened. (AP Photo/Susan Walsh, File)
Meanwhile, the Fed declined to make any significant new efforts to bolster the nation's flagging recovery. Some economists don't think the Fed's announcement means very much going forward.
Bob Brusca, chief economist of Fact & Opinion Economics said, "The Fed can't tell us specifically what it's going to do, because it doesn't know specifically what's going to happen. So the more specific the Fed makes a promise, the more liable the Fed will have to go back later and to change it."
The Fed's decision comes amid financial market turmoil as worries about the global economy escalate after an embarrassing downgrade of US debt. It also reiterated it policy of reinvesting the proceeds from bonds maturing in its portfolio, though it did not state a specific timeframe for such actions.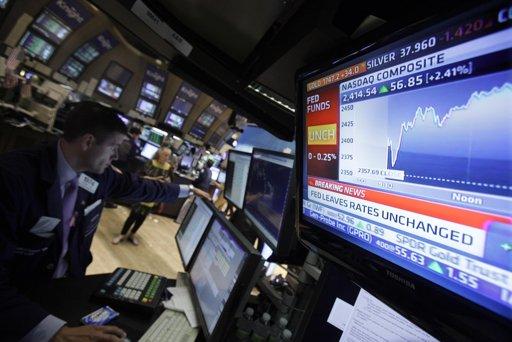 A television screen at the post of specialist Stephen Ruiz, left, displays the decision of the Federal Reserve, on the floor of the New York Stock Exchange Tuesday, Aug. 9, 2011. The Federal Reserve said Tuesday that it will likely keep interest rates at record lows for the next two years after acknowledging that the economy is weaker than it had thought and faces increasing risks. (AP Photo/Richard Drew)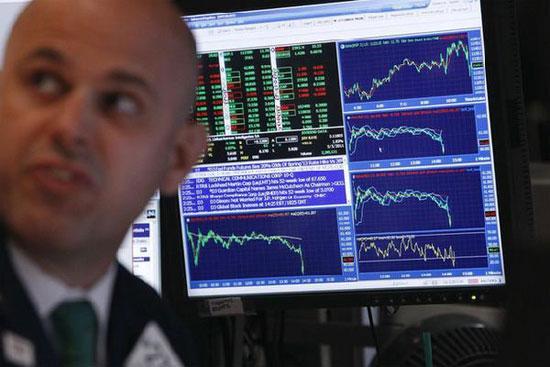 A trader works on the floor of the New York Stock Exchange as he listens to an announcement
by the Fed in New York August 9, 2011. [Photo/Agencies]
Related stories
Editor:Li Wanran |Source: CNTV.CN