Watch Video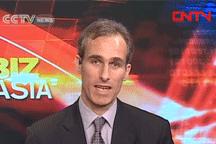 Play Video
For more on the markets' reaction to the Fed announcement, we are joined by Mr. William Hess in the studio. He is the President of China Monitor Inc. Thank you very much for being with us.
Q1: Besides the market's reaction to the Fed's announcement, what will be some of the other effects on the US economy?
Q2: I just asked our correspondent in New York the same thing, but I want to get your opinion as well. Economic stimulus, QE3. Is it coming? Is it needed?
Editor:Li Wanran |Source: