Watch Video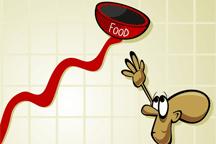 Play Video
China's top economic planner, the National Development and Reform Commission, says July's CPI - which accelerated to a 37-month high of 6.5 percent - may have peaked for the year. An NDRC official says the price trend remains cautiously optimistic for the second half of 2011.
An official from the NDRC pricing department says major food prices may stay high over the course of the year, but may not edge up too much. Internationally speaking, a volatile financial market and decline in large commodities prices could have a positive impact on pricing control in China.
Zhou Wangjun, deputy director from Pricing Dept., NDRC said, "In August, prices of wheat, corn, bean and oil have declined from previous months. This will help us stabilize large commodities prices."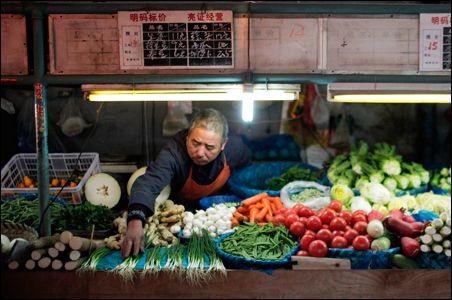 A vendor displays vegetables at a local food market in Shanghai.(REUTERS/Carlos Barria)
Zhou says there's still uncertainty. For example, if the U.S. imposes a third round of quantitative easing, or if China doesn't harvest this year's autumn grains, all these factors could all fuel pressures on price control. Still, he remains cautiously optimistic.
Zhou said, "Food prices may decline after the mid-Autumn festival and the National Holiday. Judging from the current situation, July's CPI may have peaked for the year. This round of price hikes may see a turning point soon."
In an effort to stabilize prices, the government will increase supply of grain, pork and vegetables, and look into unreasonable fee charges in highways, markets and the banking sector. China has also set up a system in 22 provinces, municipalities and autonomous regions to help some 90 million low-income citizens cope with price hikes and inflation.
Editor:Li Wanran |Source: CNTV.CN