Watch Video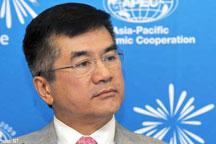 Play Video
Newly arrived U.S. ambassador to China, Gary Locke, is playing down China's concerns over its massive holdings of dollar assets.
It's estimated China has invested about two thirds of its 3.2 trillion dollar foreign exchange reserves - the world's largest - in U.S. dollars. And the recent U.S. credit rating cut to double A plus has clouded the outlook for those investments.
But Gary Locke says the U.S. government is making concrete efforts to solve the country's fiscal issues. He reassures, the U.S. economy is strong despite its challenges, and investment is secure.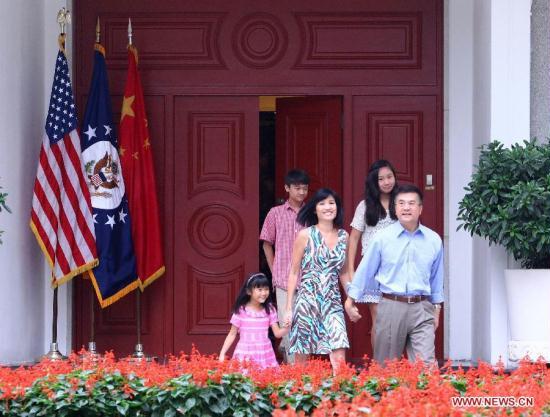 New U.S. ambassador to China Gary Locke (R, front)and his family members walk out from the ambassador's residence for meeting the press in Beijing, capital of China, Aug. 14, 2011. (Xinhua/Xing Guangli)
Locke said, "The President and the congress have joined together on a path ensuring fiscal integrity of the United States of America. And we note that over the last several days more people are buying U.S. Treasury, so it is a clear indication that investment in the United States is safe and secure, and that the economy, while having its challenges, it is still strong. And that the investment in the United States is to be promoted."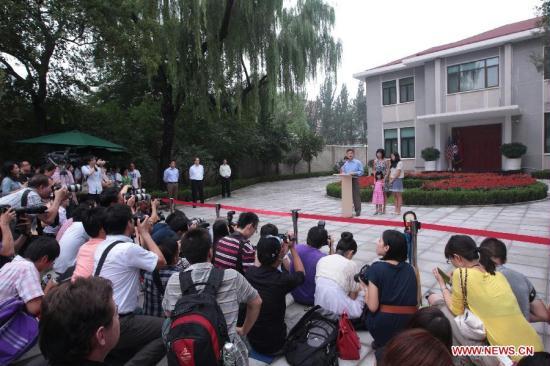 New U.S. ambassador to China Gary Locke addresses the media at the ambassador's residence in Beijing, capital of China, Aug. 14, 2011, with his wife and three children standing behind him. (Xinhua/Xing Guangli)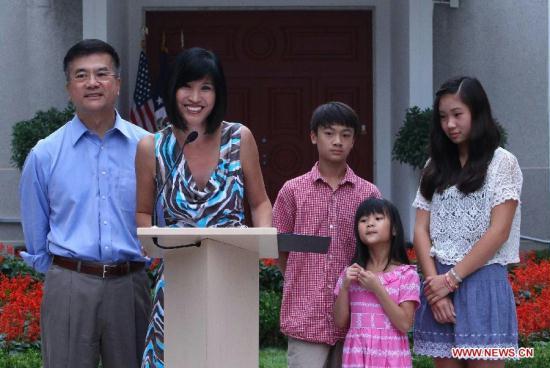 Mona Lee Locke (2nd L), wife of the new U.S. ambassador to China Gary Locke (1st L), meets the media, together with her family members, at the ambassador's residence in Beijing, capital of China, Aug. 14, 2011. (Xinhua/Xing Guangli)
Editor:Li Wanran |Source: CNTV.CN