Watch Video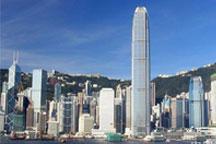 Play Video
China's Ministry of Finance will issue 20 billion yuan, or around 3 billion U.S. dollars of renminbi-denominated bonds in Hong Kong this Wednesday. This is the third consecutive year the ministry has issued RMB-denominated bonds in Hong Kong, and this year's tranche is an increase over last year.
Three quarters of the 20 billion yuan worth of bonds will target institutional investors, while the rest is aimed at individual investors.
In 2009 and 2010, the ministry issued 6 billion yuan and 8 billion yuan in bonds in Hong Kong respectively. The bonds were warmly welcomed by the market, with institutional subscription 10 times the issuing amount, and individual subscriptions 1.3 times the issuing quota.
Analysts say as the debt problems in the U.S. failed to be fundamentally solved, and the European debt crisis is spreading, the global stock market has been fluctuating violently. That means RMB-denominated bonds with lower risks have become a safer choice for investors.
Li Yong, Vice Finance Minister said, "The huge amount reflects central government's support to Hong Kong SAR's economic development. Issuing the bonds will further promote Hong Kong's position as an international financial center. Renminbi products is becoming more and more attractive in overseas market.
In the first half of this year, 38 institutions issued RMB-denominated bonds in Hong Kong, worth a total of 42.7 billion yuan. That's 6.9 billion yuan more than the total of last year.
Related stories
Editor:Li Wanran |Source: CNTV.CN