Watch Video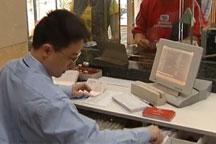 Play Video
China's small and medium sized enterprises contribute around 60 percent of the country's economic output, and 80 percent of jobs. However, due to their smaller size, they're vulnerable to economic uncertainties and financial risks.
As China's economy slows, SMEs are under increasing pressure. Our reporter, Guan Xin, takes a look at what these businesses are doing to survive such uncertain economic times, in the first installment of a four-part special series. In today's story, we take a look at China's tightened credit environment, which is making life hard for the country's small and medium-sized companies.
A string of interest rate hikes and bank reserve ratio raises have made China's credit environment its tightest in years.
Since last October, China has lifted interest rates five times and the reserve ratio requirement nine times to curb inflation. The tightened credit policy has inflicted its share of pain on businesses in China, especially small and medium sized ones.
Hu Jingpei, chairman of Wanli Stone Stock Co., Ltd. said, "Although the financial crisis is in the past, the current overall situation seems even tougher than that during the financial crisis."
Mr. Hu runs a stone materials manufacturing company in southern China. His company is feeling the pinch from the tightened credit environment. As a resource company, it usually receives a downpayment for a batch of products ordered, but that is just a small fraction of the capital needed to purchase raw materials and start production. They have to pay a larger amount of money themselves, and get the money back when the final products are sold. In the past they could get financing from banks, however, tightened liquidity is making it harder.
Hu said, "It's obvious that the cost of financing is higher for us now. In the past we could get the benchmark lending rate, or even with a discount; but now, it is 30 percent more of the benchmark lending rate. The cost of borrowing has increased a lot. "
Commercial banks now usually charge 30 to 50 percent more than the benchmark lending rate for SMEs, which means the one year interest rate could reach 9.84 percent. And many Chinese banks actually shut SMEs out of the loan market, some to cut their lending risks, and some because they just don't have the money to lend.
Mr. Chia runs a LED lighting company in southern China. He says as one of the best companies in the industry, banks are actually willing to extend credit to him. However, due to tightened credit, they have to wait until the bank has the quota.
David Chia, President of Firefly Lighting Co., Ltd. said, "My company is one of the best of all small and medium sized enterprises. But even they want to help me, but the central bank did not give them enough funds to help us. For example, some banks gave me a kind of loan, but they have no money, so they cannot give me the cash. So this kind of thing happens, which makes the situation even tougher. "
Underlining the tightness in the banking system, China's bank lending slowed more than expected in July to a seven-month low, while the broad M2 measure of money supply grew at the weakest pace in six years.
This has forced some smaller businesses to fold. Others have complained of having to turn to an informal loan market that charges exorbitant rates of 30 to 60 percent a year. In 2010, a report by Zhejiang University says the informal loan market reached 1.5 trillion yuan in eastern Zhejiang province, which flourished with SMEs. Such capital can go a long way to alleviate the shortage of financing for China's small and medium sized business, but lacking supervision makes it vulnerable to default risks and a dangerous chain reaction. How to make good use of it involves regulation system building and risk control that cannot be done quickly.
Editor:Li Wanran |Source: CNTV.CN