Watch Video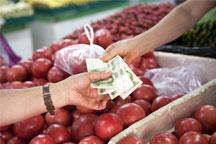 Play Video
China's average inflation rate is likely to accelerate in the third quarter to 6.2 percent from 5.7 percent in the previous quarter, a state think tank forecast on Tuesday.
It predicts China's economic growth will come in at 9.2 percent in the third quarter, a slight slowdown from the first two quarters of the year. The State Information Center says, as inflationary pressure stays high, China should continue to take measures to cool the economy.
It also says pressure on food prices will persist, and inflation is likely to peak in the third quarter. However, it adds that inflation pressure will remain within controllable bounds.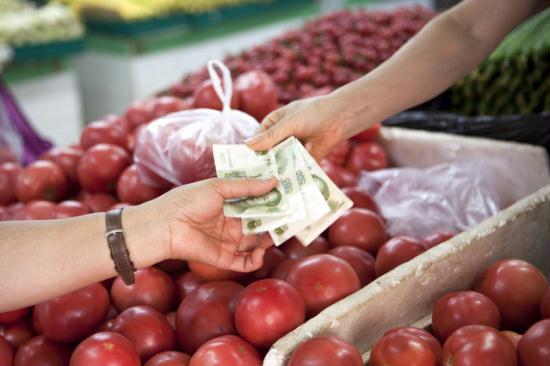 A vendor and customer exchange Chinese yuan bank notes at a market in Beijing, China. Consumer prices climbed 6.5 percent from a year earlier as food costs surged. Photographer: Adam Dean/Bloomberg
A fruits vendor waits for customers at a market in Beijing Tuesday, Aug 9, 2011. China's inflation rose to a 37-month-high in July as the overheated economy cooled. Consumer prices rose 6.5 percent over a year earlier, up from June's 6.4 percent, the official Xinhua News Agency reported, citing government data. (AP Photo)
Editor:Li Wanran |Source: CNTV.CN