Watch Video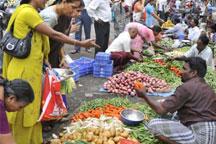 Play Video
Good news for India's battle against rising prices. Headline inflation clocked in lower than expected in July - though it could be revised later. For now, the country enjoys some very small respite - the wholesale price index declined to 9.2 percent from 9.4 percent in June.
Persistent price pressures of manufactured goods suggest economic policy will remain tight despite risks of growth.
Analysts say India's Central Bank is likely to hike rates 25 basis points next month. The Reserve Bank of India has raised rates 11 times since March 2010 to combat high inflation. The decline wasn't enough to lift markets, which Junfeng will tell us more about later.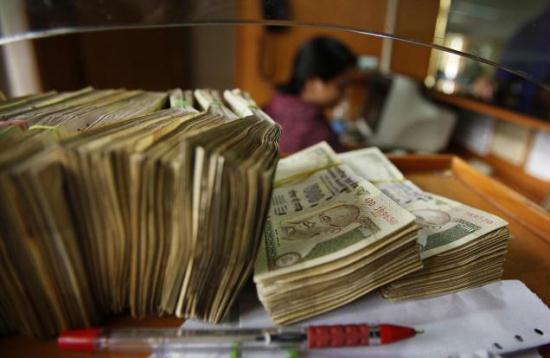 Indian currency notes are seen lying in a tray at the cash counter of a bank in Bangalore. File photo
Editor:Li Wanran |Source: CNTV.CN