Watch Video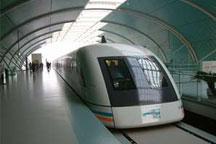 Play Video
After the fatal crash in Wenzhou last month, Chinese bullet trains will be operating at slower speeds, and tickets will be cheaper.
Zhang Nini went to the Beijing South Railway Station and found that the new plan has been met with a positive response.
Chinese bullet trains are running at slower speeds.
The new schedule from the Ministry of Railway has slowed down most trains by about 50 kilometers per hour, effective on four high-speed lines since Tuesday, and extends to other routes from August 28th.
This is the first speed reduction since 1997.
As a railway employee of 16 years, Yu Xuejin has witnessed all the six major accelerations. He believes the speed reduction is a remedy to soothe public anxiety.
Yu said, "It's a routine adjustment from the railway departments. But whatever the changes, they are made for safety reasons and with passengers' concerns in mind."
The new schedule has brought with it lower fares, and a cut on the services on the Beijing-Shanghai high speed railway. Problem-plagued trains were recalled and production halted, after a fatal crash killed 40 in Wenzhou last month.
The accident has fueled concern that the breakneck railway development might be jeopardizing public safety.
Traveling with his son to Nanjing, Gu Xiao'an relies on trains for most outbound trips.
He hopes the railway departments can learn their lessons.
Gu said, "I hope that the railway authorities can reflect on their management flaws and improve the quality of their services. The expansion of the railway network should be solid and one step at a time."
Traveling from Beijing to Shanghai, Huang Chuang is riding the high speed rail for the first time. He believes that the remedies will solve immediate problems, but a thorough inspection is needed to get at the "deeper trouble".
Huang Chuang, a passenger said, "Only a safe and efficient development pattern can benefit most people. GDP growth should not be at the cost of sacrificing people's properties or even their lives, nor should it be in the pursuit of other people's or countries' recognition."
It will take most passengers more time on their journey home from now on, but safety always comes first.
Zhang Nini, CCTV reporter in Beijing said, "Many Chinese people have relied on railway transportation to commute between work and home. They need safe trains, affordable fares and quality service, but not record-setting speeds. While the public faith has been somewhat shattered by the recent events, the only way to restore it, for the moment, is to step on the brakes. "
Editor:Li Wanran |Source: CNTV.CN