Watch Video
Play Video
Tudou means "potato" in Chinese, but users of the online video giant that shares its name are anything but "couch potatoes". The company has grown from strength to strength in recent years, but still faces hurdles in building capital. Our reporter Yin Hang met with some of Tudou's fans to find out how the platform has grown in sync with its users.
Tudou.com is a major online video platform in China.
It hit the web on April 15th, 2005, and has since grown into one of the world's largest content delivery networks.
With the vision of being "the video hub for Chinese netizens", the company's aspiration is being the first choice for online users to find what they want to see, share with what they create, and connect with like-minded people.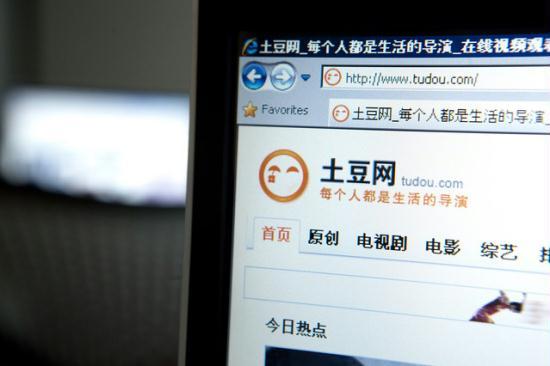 The Tudou Holdings Ltd. video website is displayed on a computer screen in Beijing, China.
28-year-old Mr Lin prefers to go by his Internet user name in public.
"Lin Xiongmao" or "Panda Lin" won a legion of millions of fans on the Internet for his 38-episode cartoon series.
Since his cartoons made their online debut three years ago, each episode has received millions of hits on Tudou.
Panda Lin, an online web user in Beijing said, "I have not profited from the website, but I have a bunch of good friends scattered across the country. They share the same values as me. We would exchange our ideas and creativity on our works on a regular basis and then I would draw inspiration to make more works. That's amazing."
With the help of his friends, Lin has started to sketch the blueprint for his next blockbuster - a new cartoon illustrating his life living in Beijing.
Tudou is not only a platform for making good friends. It also serves as a forum for the latest buzz-words in China.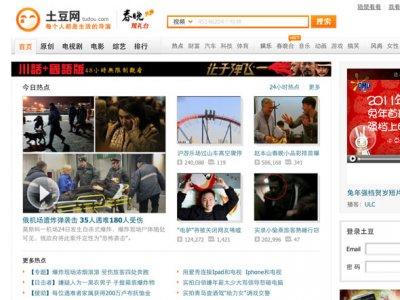 Tudou.com is a major online video platform in China.
The famous phrase "gei-li-vable", which means "cool", or "fabulous" in Chinese, actually originated from a Chinese-dubbed Japanese cartoon that went viral on the Internet.
A 23-year-old university graduate voiced one of the characters in the eight-episode Rihe Cartoon.
Posting his production on the Internet brought him fame, friends, but on top of that...a lucrative job opportunity.
Song Ming, a voice actor in Beijing said, "I think there are many ordinary users just like us. We might not have a chance to be what we tried to be. But using this platform, we can realize our dream. If fortunate enough, it could make your production known to more people. Everyone can be the director of their own life."
But Tudou is clinging to second place in China's online video market.
It has raised 135 million US dollars in five rounds of fund raising, but lost around half from 2008 to the first quarter of the year.
Online video companies require large amounts of capital, especially for copyright fees and bandwidth costs, though many, such as Tudou, haven't broken even. Many of them have tried different avenues of raising funds. Its biggest competitor, Youku, raised more than 826 million US dollars through its IPO last year and a follow-up offering in May.
Editor:Li Wanran |Source: CNTV.CN