Watch Video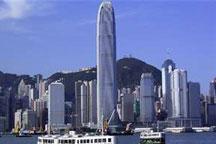 Play Video
China's central bank governor Zhou Xiaochuan is accompanying the Vice Premier Li Keqiang's visit to Hong Kong, and he had an announcement on "corporate" RMB-bonds.
Zhou says the amount that mainland companies will be able to issue in the so-called dim sum bonds will be expanded to a total of 50 billion yuan, or 7.8 billion dollars, this year - equally divided between financial and non-financial companies. Last year, 16 mainland companies issued nearly 36 billion yuan of renminbi bonds. Now, compare that to the first half of this year alone - over 40 billion yuan of corporate bonds have been issued.
Not only that, but Zhou Xiaochuan says the central government will boost channels for yuan funds to come back into the mainland, and Hong Kong companies will be allowed to invest in the mainland through their renminbi holdings. Zhou's remarks echoes Vice Premier Li's comments earlier on Wednesday.
Editor:Li Wanran |Source: CNTV.CN