Watch Video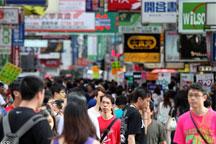 Play Video
Hong Kong's proximity to the mainland gives its economy several advantages. As we heard, dim sum bonds are giving its financial system a boost, and mainland tourists are the fuel of Hong Kong's roaring retail districts. Indeed, the region is in a unique position to capture the huge, and still very much growing, consumer demand from the mainland.
Caroline Mak, Chairwoman of the Hong Kong Retail Management Association, has worked in the industry for more than 30 years. She has witnessed the industry's transformation and her staff members' progress on speaking Mandarin.
Mak said, "They are fluent in Mandarin now, it wasn't like this before. But now people are learning for work purposes."
In 2010, over 22 million mainland tourists visited Hong Kong. Each visitor on average spent more than 15 hundred US dollars, with about 60 percent of that going towards shopping. That amounts to over 20 billion US dollar for the year, half of Hong Kong's total retail sales.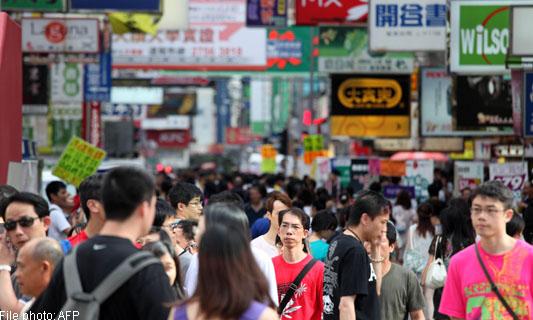 The mainland tourists are the fuel of Hong Kong's roaring retail districts.
As transportation becomes quicker and more convenient, more goods are being shipped to Hong Kong from the mainland at lower costs. This store's manager told us that 80 percent of their fresh vegetables come from the mainland.
A supermarket staff said, "There are a few shipments everyday and they are usually sold out. They are fresh, cheap and very environmentally friendly."
The booming retail industry has also created job opportunities. Ms Mak's own company was one of the first to set up retail stores on the mainland after the partnership agreement between Hong Kong and the mainland came into effect. She now has more than 160 stores all over the mainland.
Mak said, "Now we are seeing many young people getting into the retail industry. They see a great future here."
Hong Kong has some obvious incentives for mainland visitors - no sales taxes and very few import duties. The opportunities to do business in the mainland for Hong Kong companies are growing as well.
Editor:Li Wanran |Source: CNTV.CN