Watch Video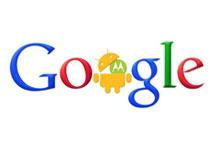 Play Video
Internet search giant Google's proposed takeover of handset maker Motorola has caused ripples in the IT industry. If the deal goes through, it's set to be the largest-ever takeover in the mobile phone industry. But some experts point out, this tie-up could have unfavorable effects on Chinese phone makers. Haidi Lun has more.
Google says it's confident it will get the go-ahead from regulators. Analysts say the deal will put Google in an advantageous position. Although the company's Android system takes up nearly half the global market share, it's also been the target of patent infringement lawsuits by Apple and Microsoft. The deal would enable Google to gain access to 17 thousand existing patents, and 7500 more under application.
Industry insiders say this deal shows that the world's manufacturing industry is shifting from traditional manufacturers to standard makers.
Qiu Shanqin, director of MIIT Software & Integrated Circuit Promotion Center said, "It is possible for Microsoft to also take over a hardware maker, which could reshape the mobile phone market."
But experts say, if this happens, the world's handset industry will be dominated by Apple, Google and Microsoft. And this poses an unfavorable scenario for Chinese phone makers.
Experts say China's ZTE and Huawei are currently using Google's Android operating system. If Google begins making handsets, it would become a competitor to its Chinese suppliers.
Editor:Li Wanran |Source: CNTV.CN