Watch Video
Play Video
Let's take a look now at the ongoing oil spill headache in China's Bohai Sea. Since the leak erupted in June, ConocoPhillips China - which operates and holds a 49 percent stake in the oil field - has been reluctant to comment on questions of responsibility.
CCTV requested an interview with the company, but the company sent a written response instead. Chinese analysts say this indicates ConocoPhillips is still unwilling to take the blame.
ConocoPhillips says the additional 14 hundred barrels of mineral oil-based drilling mud, or MOBM was discovered by divers later, as it's much heavier than ocean water. The company says it's implementing plans to plug the well. As far as bio-pollution is concerned, ConocoPhillips China says the oil leak hasn't caused any obvious impact to the coast.
The company also notes it will continue to work with Chinese government departments and international experts to see whether the spill has affected the oceanic ecosystem or the fishing industry. But ConocoPhillips hasn't directly responded to its delay in reporting the leak. It simply says it plans to tell China's State Oceanic Administration about the measures and future plans about the oil leak, and release its work process to the public.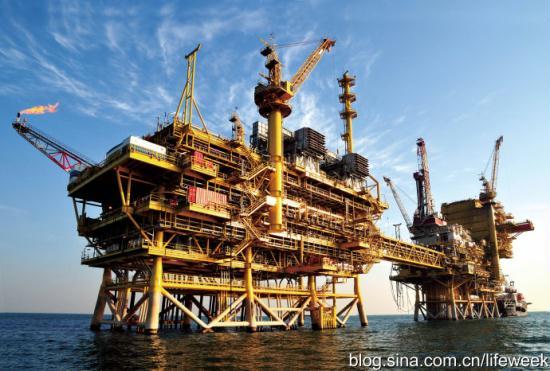 Chinese analysts say this indicates ConocoPhillips is still unwilling to take the blame.
However, analysts say the response indicates ConocoPhillips is still reluctant to take responsibility for the accident.
Prof. Li Xiangfang from China University of Petroleum said, "The company says the oil leak near platform B is due to inactive geological fault. That's a clear signal of buck-passing. They should say it didn't inject the appropriate amount of water and produce the appropriate amount of oil. That causes abnormal pressure in the oil layer, and connects it with the geological fault, which in turn, led to the oil leak."
ConocoPhillps admitted there are nine seabed oil leaks near its platform C. The company stresses though, that's an independent accident. But analysts don't agree.
Li said, "I think even though ConocoPhillips China took some steps, the company hasn't put enough effort. I hope the company pays more attention to the oil leak, and conduct some research about its measures."
Meanwhile, Professor Ai Xuejiao from Peking University says ConocoPhillips China's apology is not very sincere.
Ai said, "ConocoPhillips has finally apologized. But it's too little, too late. The company should not just apologize. It needs to take real action to improve and reduce the pollution thoroughly. After the clean-up, the company should think about compensation to fishermen, as the oil leak has damaged our environment."
ConocoPhillips China is a wholly-owned subsidiary of the U.S. oil giant. ConocoPhillips. It works with China National Offshore Oil Corporation, or CNOOC in the Penglai field.
Editor:Li Wanran |Source: CNTV.CN