Watch Video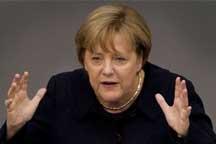 Play Video
German Chancellor Angela Merkel says Europe is doing everything in its power to avoid a Greek default. Today, talks of an imminent default dominated headlines. Merkel's comments, during a radio interview, aimed to quell those fears.
Merkel urged politicians in her coalition to weigh their words carefully to avoid creating turmoil on financial markets. She added that everything must be done to keep the eurozone intact because they could see a domino effect very quickly.
Analysts say European markets have already priced in the near certainty of a Greek debt default.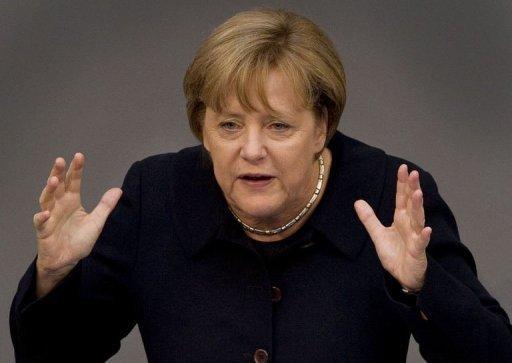 German Chancellor Angela Merkel has sought to ease fears over a possible Greek
bankruptcy, saying the 17-country eurozone had to stick together and that an
"uncontrolled insolvency" must be avoided.
1. Attitudes of Asian countries towards Greek debt crisis:
China has confidence in Europe
China says it's confident in European countries' ability to handle their debt. But the Chinese government has also sought assurances, that Europe would ensure the safety of Chinese investments in the region... Full story>>
Japan expects EU efforts to avoid Greek default
Japan says it expects Europe to make every effort to prevent Greece from defaulting on its debt. The Japanese Finance Minister says Tokyo will await talks within the region on how to deal with the crisis before considering offering financial aid to the area... Full story>>
India: European debt a matter of concern
India's finance minister says the "lengthening shadow" of the debt crisis in Europe is cause for concern... Full story>>
2. Nations in debt:
Japan PM determines to curb debt
New Japanese Prime minister Yoshihiko Noda is pledging tax and fiscal reforms.During his first policy speech in parliament, Noda says the government and the central bank need to do all they can to tame the yen's strength... Full story>>
Implementation of Italy's reforms crucial: Van Rompuy
Italy looks like it could be the next domino to fall. European Council President Herman Van Rompuy says Italy's reform is important not only for the country itself, but for the eurozone as a whole... Full story>>
Editor:Li Wanran |Source: CNTV.CN