Watch Video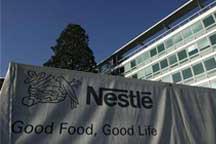 Play Video
Swiss food giant Nestle's bid for a 60 percent stake in Fujian-based peanut milk producer, Yinlu Food Group, has been approved by China's Ministry of Commerce. The move will help Nestle expand its presence in the Chinese market.
Yinlu is a leading producer of flavored milk and pre-packaged congee, popular snacks among Chinese consumers. Its products are expected to become profitable additions to Nestle's offerings in China.
Yinlu reported sales revenue of 5.4 billion yuan, or 845 million U.S. dollars last year. The deal could help Nestle further expand its distribution channels in second and third-tier Chinese cities - areas of explosive consumer growth.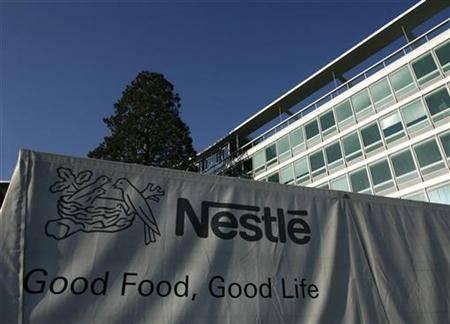 Nestle, the world's biggest food company, agreed to take a 60 per cent
stake in China's Yinlu Foods Group for an undisclosed price, becoming the
latest multinational to target China's fast-growing food and beverage
sector.
Shen Danyang, spokesman of Ministry of Commerce said, "As labor and material costs have gone up in recent years, more and more foreign companies are buying into Chinese companies. This will become a way in which Chinese companies can attract foreign investment. We attracted 3.4 billion U.S. dollars of investment in the January to August period, far more than previous years."
As more foreign investors buy into Chinese companies, there are some who are concerned about the heritage and future of domestic brands.
Shen said, "There is no need to worry about foreign investment in Chinese companies. This is not the same as being foreign-owned. In these companies, 30 percent of investment comes from the Chinese mainland, and out of the other 70 percent, 60 percent are from Hong Kong, Macao and Taiwan."
Nestle previously announced it would buy a 60 percent stake in leading Chinese confectioner, Hsu Fu Chi International, but government approval for that deal is still pending.
The ministry spokesman says the process is designed to protect the development and stability of the Chinese economy, and not to make it more difficult for foreign investors.
Nestle currently owns 23 factories, two research centers and six food subsidiary brands in China. In 2010, it reported sales revenue of around 3.6 billion U.S. dollars in the Chinese market.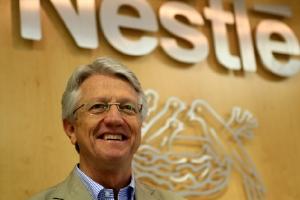 Nestle CE Paul Bulcke attends the company's
annual general meeting in Lausanne, in this file
picture taken April 14.
Related stories
Editor:Li Wanran |Source: CNTV.CN