Watch Video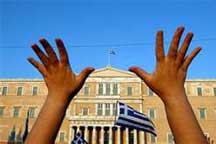 Play Video
One of the main culprits of the Eurozone debt crisis is Greece. Tuesday the nation pledged to bring forward painful austerity measures, in an effort to convince international lenders to return to Athens early next week for talks.
The nation hopes the discussions will secure the sencond tranche of aid, it desperately needs to avert bankruptcy. After speaking with senior officials from the "troika" of ECB, EC and IMF, Finance Minister Evangelos Venizelos is set to present his proposals to the Greek cabinet on Wednesday.
Having consistently watched Greece miss its targets, the International Monetary Fund and European Commission are warning Athens to stop dithering or risk seeing its 110 billion bailout deal scrapped.
Without the eight-billion euros of the fresh tranche of money, Athens could run out of cash by the middle of next month.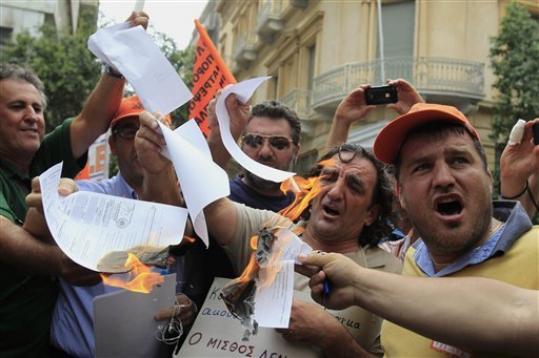 Public sector trade union members burn emergency tax notices outside the Greek finance
ministry, during a protest against government's plans to suspend public servants on
reduced pay, in Athens, Tuesday, Sept. 20, 2011. Greece is under pressure from
international rescue creditors to slash state payroll costs as part of its deficit-
reduction targets need to receive continued emergency financing. (AP Photo/Thanassis
Stavrakis)
Related stories
Editor:Li Wanran |Source: CNTV.CN