Related reading:
Stocks jump again on hopes of Europe deal
Stocks surged Tuesday on hopes that European leaders are moving closer to a plan to contain that region's debt crisis. The Dow Jones industrial average jumped more than 200 points.
The Dow is headed for a third day of gains. The 30-stock average has now made up most of its 737-point plunge last week, the worst since the financial crisis.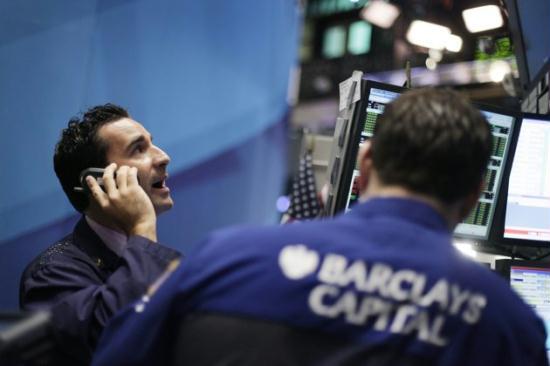 FILE - In this Sept. 23, 2011 file photo, a specialist works at the New York Stock
Exchange, in New York. Hopes that policymakers are preparing a grand plan to finally
contain Europe's debt crisis bolstered stocks Tuesday, Sept. 27, 2011, ahead of a meeting
between the leaders of Greece and Germany. (AP Photo/Mark Lennihan, File)
Germany's chancellor Angela Merkel said her country would do whatever it could to help Greece regain investors' confidence. Greece's finance minister also said that country would receive the next round of bailout loans in time to avoid a default. Greece was at risk of running out of money by mid-October if it did not receive the funds.
"Europeans are finally starting to understand that they need to act with some force to get ahead of the European debt crisis," said John Briggs, a fixed-income strategist at RBS.
The Dow shot up 232 points, or 2.1 percent, to 11,276 as of 3:15 p.m. Eastern. It had been up as many as 326 points earlier in the day. The Dow jumped 272 points on Monday.
The gains were broad. Every one of the 30 stocks in the Dow average rose, led by Hewlett-Packard Co. with a 7.6 percent gain. Thirteen stocks rose for every one that fell on the New York Stock Exchange.
Related stories
Editor:James |Source: CNTV