Watch Video
Play Video
After days of chaos following a shock decision to ground its entire fleet, service at Qantas has returned to normal. The Australian airline must now begin the difficult task of winning back passengers... and settling with the unions.
The world's 10th-largest airline says all domestic flights are operating on time and as scheduled, with the remaining backlog of passengers affected by the grounding expected to be cleared by Tuesday afternoon.
Passengers queue at Qantas check-in counters at Changi International Airport in Singapore on
October 29, 2011. Australian flag carrier Qantas on October 29, took the drastic step of
grounding its entire fleet indefinitely in an escalating industrial dispute. (Xinhua/AFP)
Alan Milne, the head of Qantas Integrated Operations Center, said: "It's actually going exceptionally well this morning. These guys have put in a great effort overnight to get the schedule going. The domestic network is up and running at a hundred percent this morning, which is great, and we expect the international services to be the same by mid-afternoon today."
The airline grounded its fleet on Saturday in response to months of strikes by unions representing pilots, aircraft mechanics, baggage handlers and caterers. On Monday, an arbitration court ordered an end to the strikes, and cancelled a staff lockout. After about 12 hours, the airline began flying again. The court also gave the airline and unions 21 days to reach an agreement. If no deal is reached by then, they will be forced into mandatory arbitration. The chaos threw the travel plans of tens of thousands of passengers into disarray. They express mixed opinions at Sydney airport about Australia's flagship carrier.
One passenger said: "We were caught in Hawaii and had to spend an extra day after we booked out and it's just been... Don't talk to me about Qantas. I just can't hack them at all."
Another passenger said: "To be honest, we were put up in a fantastic hotel, Qantas organized everything. We were one of the very lucky people. All around me, there was; 'I will never fly Qantas again'. I've flown Qantas for forty years, I will continue to fly Qantas because it's a great airline."
The chaos disrupted travel for 70 thousand customers and cost Qantas 75 million U.S. dollars.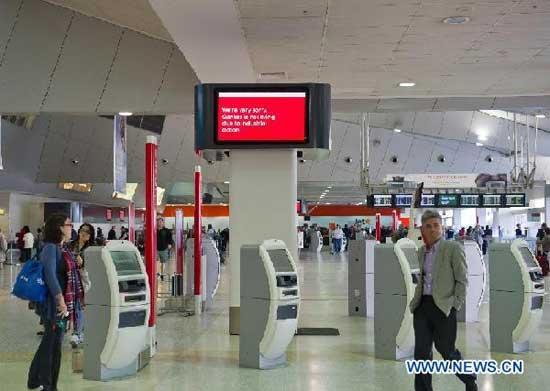 Passengers hover around unavailable Qantas self-check machines at the airport in Melbourne,
Australia, Oct. 30, 2011. Australia's largest airline company Qantas on Saturday made a sudden
announcement to ground its entire flights and locking out its staff due to pay and job security
quarrel with the trade unions. (Xinhua/Bai Xue)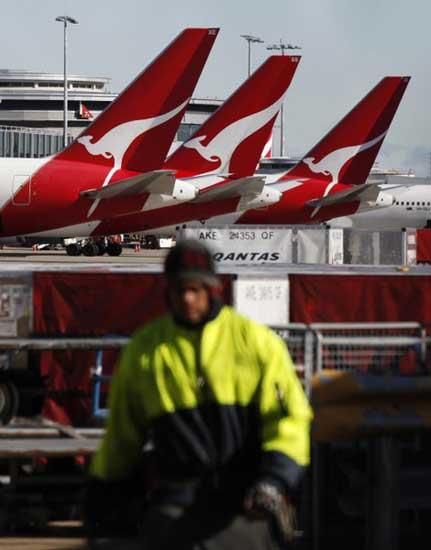 A ground staff worker walks in front of Qantas planes at Sydney's domestic
airport in this June 22, 2011 file photo. Qantas Airways said on October 29,
2011, it was grounding all aircraft over a labour dispute and the move would
cost it A$20 million ($21.4 million) a day. (Xinhua/Reuters)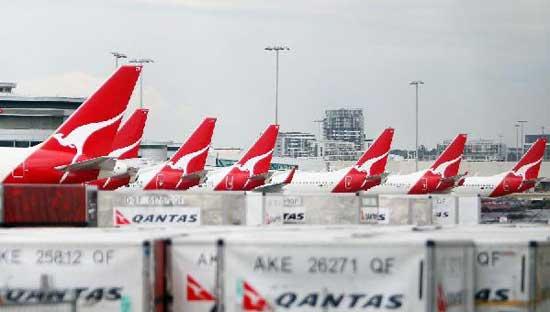 The tails of Qantas planes are lined up at Sydney Airport in Sydney, Sunday, Oct. 30, 2011.
Qantas Airways grounded all of its aircraft around the world indefinitely Saturday due to
ongoing strikes by its workers.(Xinhua/AFP Photo)
Editor:Zhang Rui |Source: CNTV.CN