Watch Video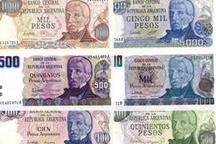 Play Video
Buying dollars in Argentina just got a whole lot tougher. The nation's foreign exchange trade dried up on October 31st as banks struggled with the implementation of a government crackdown on capital flight, money laundering and tax evasion.
Some private estimates put the nation's inflation at a whopping 25 percent a year - so it's no wonder that Argentines want to hold their cash in greenbacks rather than pesos. Now, to do so, they'll have to prove their up to date on their taxes first.
President Cristina Ferndandez, fresh from her landslide re-election win, has started her second term by unveiling a series of measures aimed at boosting dollar supplies, while also discouraging demand.
The new exchange rules require that banks and exchange houses identify buyers' names, the currency they seek to buy, as well as the amount and purpose of their purchase.
However local residents are not so enthusiastic towards the move.
Estela, a resident from Buenos Aires, said: "I think with this, it creates more of a black market. The people maybe are afraid of what could happen with the AFIP (tax authorities) and instead of buying at the rate of an exchange house or bank they are going to find some other way."
The central bank sold nearly 1.8 billion U.S. dollars of its foreign reserves earlier in the month to keep the market supplied with greenbacks and stem depreciation.
An economic analyst gave his opinion on changes that are still needed.
Economic analyst Fausto Spotorno said: "I think that, generally, the market is finding that the dollar has to rise more quickly, because if not, it will lose competitiveness and that it will fuel capital flight."
High inflation has eroded the currency's competitive edge for exporters. Investors, small and large, expect the central bank to allow a faster pace of depreciation in the coming months to protect local industry.
Editor:Zhang Rui |Source: CNTV.CN