Watch Video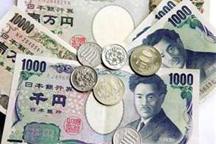 Play Video
Japan has vowed to step into foreign exchange market once again to curb excessive speculation, just a day after it reportedly sold a record 10 trillion yen to tame the high-flying currency.
Tokyo intervened after the yen repeatedly hit record highs against the dollar, adding to authorities' concerns that excess speculation is driving up the yen, and hurting the export-reliant economy.
Monday's intervention was the third time this year, and double the previous record set in August. Following the government's move, the dollar rallied close to 80 yen on Monday, a three-month peak.
The strong yen has dented earnings of Japanese corporations, the likes of Nintendo and Toyota, and hurt the post-disaster recovery. Japan's Finance Minister, Jun Azumi, said monetary authorities could continue intervening.
He said: "If necessary, the government is prepared to intervene again. We are closely monitoring the markets and we will handle the matter appropriately."
But many market players had thought Tokyo would hold fire before this week's G20 summit, worried that an intervention may irk its global partners as they grapple with sagging growth and exports.
But Azumi said Tokyo's action was justified in the light of a G20 finance chiefs' statement last month, warning that excess volatility and disorderly movements in exchange rates are hurting economic and financial stability.
Azumi said: "I intend to be honest at the meeting. The real economy is not reflecting the actual currency rate and I cannot help but think that the yen was used speculatively. It worries me that the efforts of the hard working Japanese people are put to waste. The intervention was made for the national benefit."
Financial markets are now keeping a close watch, on whether Azumi will follow his warning with more action, as the impact of Monday's intervention looks to be petering out.
Editor:Zhang Rui |Source: CNTV.CN