Watch Video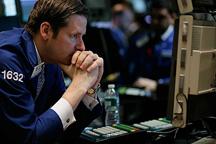 Play Video
Despite that bright spot, European stocks are in free-fall, on track to suffer their biggest one-day sell-off in a month. That's, of course, after Greece's Prime Minister unexpectedly called a referendum on the latest bailout deal, putting a lot of uncertainty back on the table.
Greek stocks are plunging and shares in French banks are also taking a beating, with Societe Generale, BNP Paribas, and Credit Agricole all down as much as 10 percent. Looking at the major benchmarks, Frankfurt's DAX is down 6%, Paris' CAC is down 5.74%, and London's FTSE is down 4%.
The euro also fell more than one percent versus the dollar and yen on Tuesday. Greece's referendum may not take place until early next... and analysts say that is NOT going to bode well with markets, with the fate of the nation's membership in the eurozone at stake.
Robert Halver, a trader with Baader Bank of Germany, said: "That's shocking for the markets and we have no time to wait, maybe until spring time 2012 until the Greek government is able to hold a referendum on whether Greece will stay in the eurozone or not. That's why we have a high level of uncertainty. For me, it's done deal that the Greeks will say no and that's good news because Greece can not stay in the eurozone. They have to leave, otherwise I see the end of the eurozone myself."
Related stories
Editor:Zhang Rui |Source: CNTV.CN