Watch Video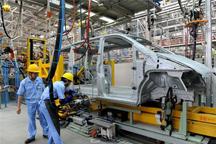 Play Video
Car sales overall in China have been slowing of late, but imported cars are seemingly unaffected. Popularity for imported models is as high as ever, despite Chinese carbuyers needing to wait months for their new car, or pay a hefty sum for immediate delivery.
This year's Beijing Import Auto Expo attracted many visitors. Dealers were happy to discover that demand is outstripping supply for most imported cars.
A car dealer said: "You have to pay 30-50 thousand yuan extra, or wait for at least 3 months for delivery."
For example, the wait list for the BMW X3 stretches until next year for delivery. And there's simply not enough Audi Q7s, Porsche Cayennes and Land Rovers to meet demand. It's become common for Chinese carbuyers to pay over 50 thousand yuan on top of the ticket price, for quicker delivery. By the end of the 3rd quarter, most car dealers had met their sales target for the whole year.
With more disposable income, demand for a second car is also growing.
One consumer said: "My first car is a sedan, it's small and convenient. Now I need a second car to go on trips on the weekends. So I think we need to get a SUV."
But even though the imported car market is still red hot, the growth rate is easing.
Ding Hongxiang, director of China Automobile trading Company, Ltd, said: "Imported car sales are a lot higher than last year, but growth is easing. For example, growth was 40 percent during the first quarter compared with the same time last year, and went down to around 30 percent during the second quarter and only 20 percent during the 3rd quarter."
Experts say, with the slowing growth of the entire car market in China, imported cars are no exception. Imported cars, especially luxury car sales, are starting to reflect the state of the economy. Analysts say, the effects of the car restriction policies on imported cars might become more obvious in the 4th quarter.
Related stories
Editor:Zhang Rui |Source: CNTV.CN