Watch Video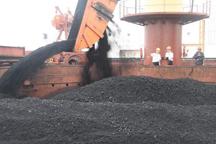 Play Video
China's northern cities are particularly in need of heating during the bitter winter. As the main heat source, coal is critical for companies that provide heating for residents. The increasing of coal is making this winter a harder one, for these companies.
This company in Qihe county, Shandong province, can provide heating for around 800 thousand square meters. From September, it's continued to purchase and storage coal. But this year, coal is in short supply - the company needs at least ten-thousand tons more to reach its target. Transportation costs are one of the reasons for the shortage.
Cheng Liang, Deputy Manager for coal purchasing from Liyuan Heating & Electricity Company said: "We usually used trucks. There are various aspects to why the transportation cost has spiked, such as oil prices and traffic congestion. As a result, the price of coal has soared higher and it's become harder to purchase it at a relatively low price."
The current heating fee in Qihe county is about 20 yuan per square meter. Most residents feel this is acceptable. If costs are passed onto residents, the added burden could be too much.
One residence from Qihe county said: "It costs one month's salary to pay the heating fee. It's acceptable, although a little higher."
Heating companies in the area are operating at a loss of around eight million yuan a year. The local government has to subsidize the company to maintain its normal operation and heating supply.
Dong Xinqing, Standing Vice county mayor from Qihe county, said: "The problem we are facing in heating supply should be solved by the market. The contradiction is that heating costs are high but people don't want to be charged more. Under these circumstances, we provide subsidies to the companies, to ensure constant heating supply in winter."
The dilemma in ensuring adequate heating is a common issue in northern China during the winter. Prices of natural resources, transportation costs, among others, are creating even greater pressure on heating companies.
Editor:Zhang Rui |Source: CNTV.CN