Watch Video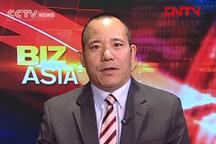 Play Video
For more analysis on the U.S. debt situation, let's get over to Professor Xiang Songzuo. He's a deputy director at the Centre for International Monetary Research, Renmin University. Professor Xian, thank you for joining us this morning.
Q1.Professor, we know this much - the Republicans don't want to raise taxes on the wealthy, and the Democrats want to hang onto their social entitlements? It seems we're at an impasse, is there any way for them to reach a compromise? Or are we basically at a deadlock until someone budges?
Q2. Worse-case scenario is, automatic spending cuts will begin in 2013. Some analysts say that means jobs will hang in the balance, which adds pressure to already-high unemployment. And of course there's the major concern of how the country's defense program will take the brunt of the cuts - how much will all this delay the economic recovery in the U.S?
Thanks. That's Professor Xiang Songzuo from Renmin University.
Related stories
Editor:Zhang Rui |Source: CNTV.CN